CHURCH OF SANTA MARIA DELLE GRAZIE IN PATERNO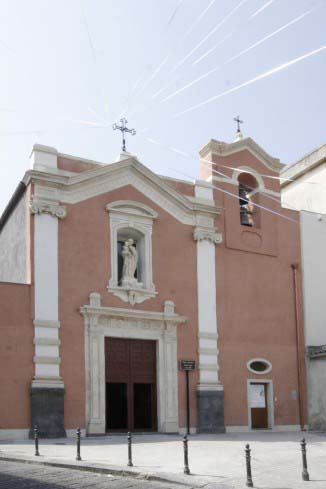 The Chiesa di Santa Maria delle Grazie is a Catholic church located in the upper part of Paternò, in Sicily. Built in 1570 in Renaissance style, the church is dedicated to the Virgin Mary of Graces.

The church facade is characterized by a white stone portal, surmounted by an oval window and a large rose window. The interior, with three naves, is decorated with stuccoes and paintings by local artists.

The church houses some important works of art, including a wooden statue of the Madonna delle Grazie from the 16th century, a canvas from the 17th century depicting the Madonna del Popolo, and an ancient processional cross.

The Chiesa di Santa Maria delle Grazie is an important place of worship and is frequented by the faithful for prayer and to participate in liturgical celebrations. It is open to visitors for cultural visits throughout the year.

In addition to being a place of worship, the Chiesa di Santa Maria delle Grazie is also an important example of Renaissance architecture in Sicily and represents a tourist attraction for visitors who want to discover the history and culture of Paternò.

CHURCH OF SANTA MARIA DELLE GRAZIE IN PATERNO
Informazioni article by:
NETWORK PORTALI, Pisa